Palma
The uniform historic place
For many years, the Deckers showroom has been the place to start the season. Close to Santa Catalina market place and known by all yachties in Palma it's the place to select a unique uniform for your crew. More than that, our sales team is used to, pleased and ready to come onboard where ever you are around the island, showing samples, checking the sizing or even taking measurements.
Our local stock and workshop insure the most efficient time frame for your order management.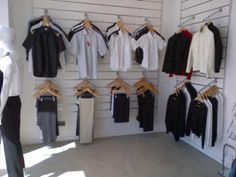 Palma
DWD - Dolphin Wear & Deckers
Calle Annibal, 25
07013 Palma
Marjorca SPAIN Tel: +34 917 28 20 56
palma@dwd.group
GPS coordinates : 39°34'18.7"N 2°38'12.8"E'
Opening Hours are :
Monday 1:30pm - 5:00pm - Tuesday to Friday 9am - 5:00pm
From the 4th november 2019 till the 2nd March 2020, we will be closed on Monday morning.
We are only closed annually 2 weeks for Christmas Holidays.