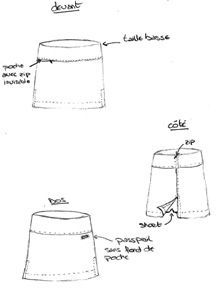 Dolphin wear's product evolution
With crew uniform being one of the most important aesthetic aspects onboard, it is important to ensure that both design and innovation are involved in creating attractive, and functional, uniforms.

Dolphin Wear is extremely proud to present the addition of exciting new products to their range. These polos, bermudas, skirts, skirts and evening dresses have all been designed with aesthetic appeal, functionality and comfort in mind, in colours based on customer preferences. You ask, Dolphin Wear delivers!

Some 'old favourites' have also been modernised to offer a better, more flattering, fit and a higher level of comfort, whilst still retaining all of the reliable characteristics that have made them so popular through the years.