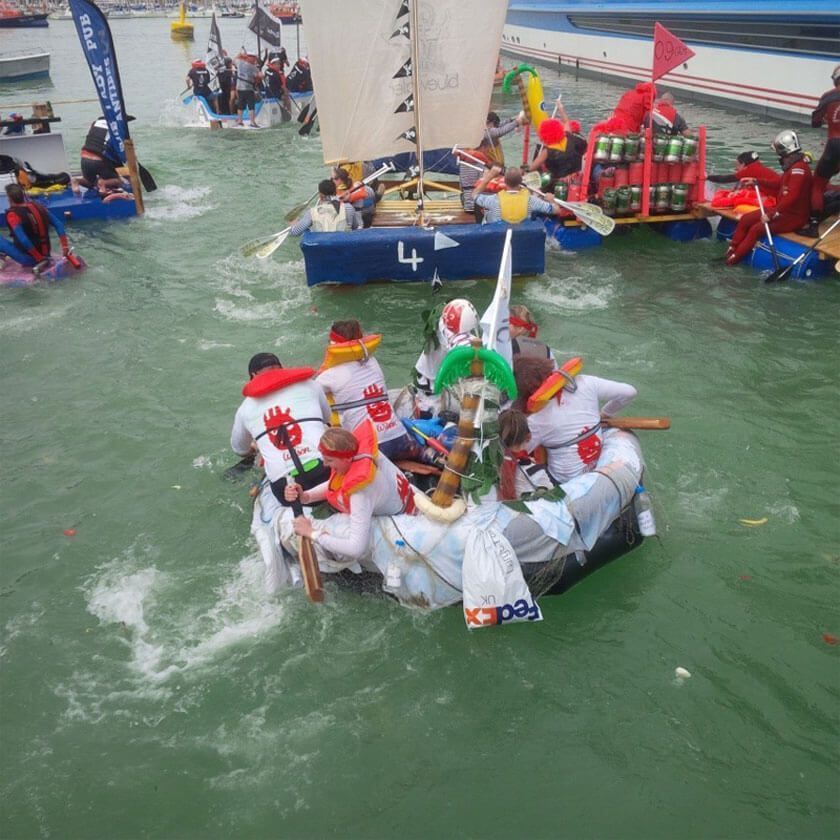 Raftrace in Antibes: Wow !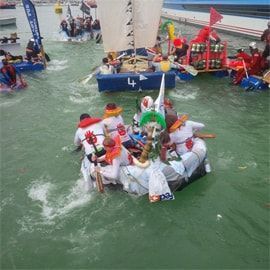 Spring has well and truly sprung at DWD HQ. Our season kicked off with the return of the Antibes Raft Race in aid of the Antibes Life Boats Charity with our AWARD WINNING raft WILSONNNNNN! The aim of the game was to race your 'home made' raft across the International Quay here in Antibes without your team mates drowning! Not only did the team from DWD manage to not kill anyone or drown it turns out winning comes easy when you dress the part.
It turns out even when we are cast away on a desert island, like our uniforms, we are built for endurance.

WILSONNNNN!!!!