Barcelona
The place to be
DWD are very pleased to welcome you in our office in MB92. Designing your new uniform, choosing samples or collecting deliveries will be easy for you. It will also be our pleasure to come on board in any marina in Barcelona or around in Port Taracco or Vilanova Grand Marina.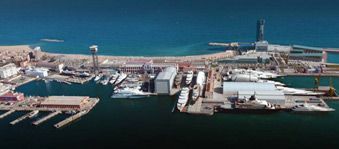 DWD Dolphinwear & Deckers
MB92 - Passeig Joan De Borbo 92
08039 - BARCELONA – SPAIN
GPS coordinates: 41°22'22.0N / 2°11'15.7''E
Tel:
+34 932 219 460
email:
barcelona@dwd.group
Opening Hours are :
Monday 1:30pm - 5:00pm - Tuesday to Friday 9am - 5:00pm
From the 4th november 2019 till the 2nd March 2020, we will be closed on Monday morning.
We are only closed annually 2 weeks for Christmas Holidays.